Aurora Flags & Banners
Involvement:
Website Design | Website Development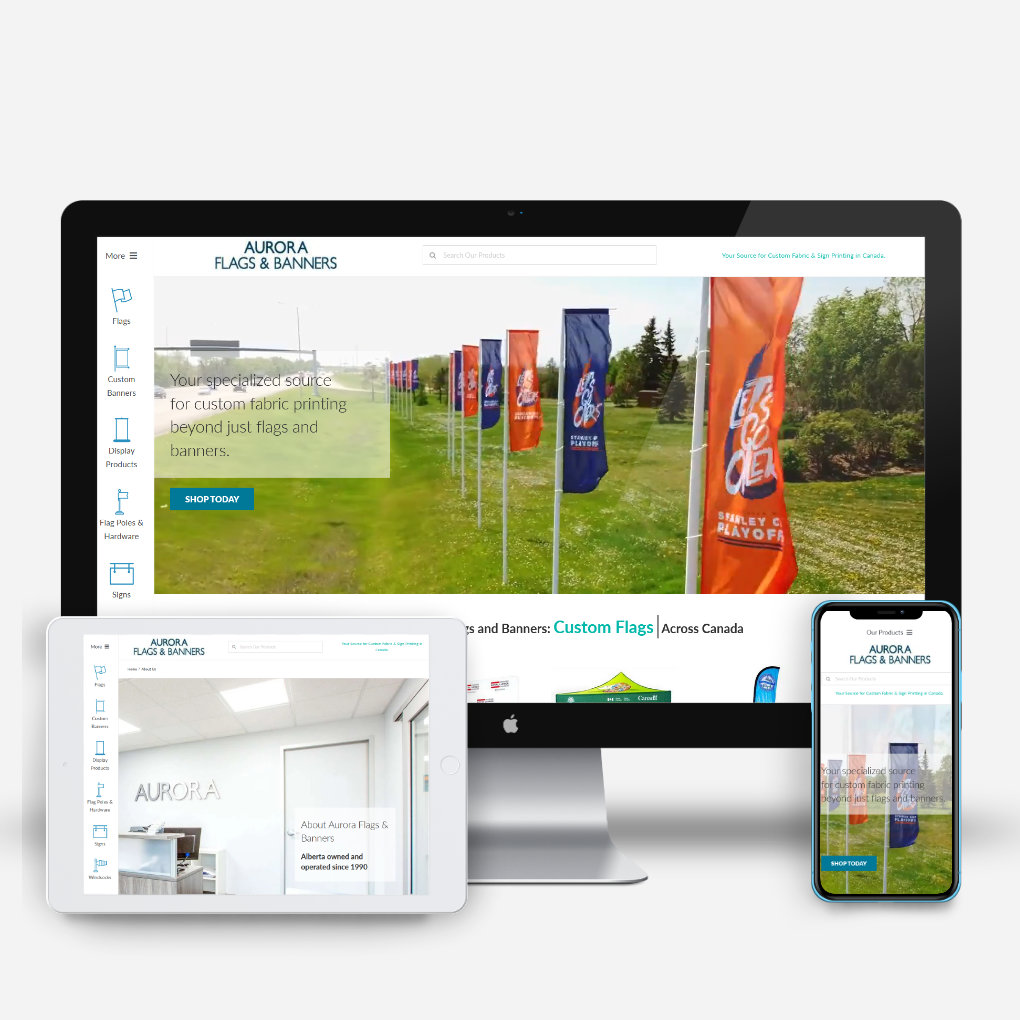 ---
Website Design and Development
Aurora Flags & Banners Inc. needed a website that they could easily manage. The site had to house all its products and services and capture new leads. We kept an open discussion, bouncing ideas to utilize existing tools to ease the ever-evolving website. My expertise was also in sourcing the right photographer and SEO company for the job. The page caching, URLs, image names/descriptions and 404 redirects were all tailored to help improve their SEO and ensure no loss was made with "dead links" in search sites such as Google or Bing.