SANE Clothing
Involvement:
Website Design | Website Development
SANE Clothing is a Canadian clothing company that focuses on local businesses and artists. Bringing the two together to create a unique products with attitude. They were in need of a stronger web presence for their online store that expressed the quality and community that they have in person during the various concerts, festivals and conventions they attend.
The solution to this was creating an easy to use, online catalog for making purchases easier and creating sub sections throughout the site such as the Events Calendar, FAQ, SANE Family and Your SANE sections.
---
Website – Home

---
Website – Product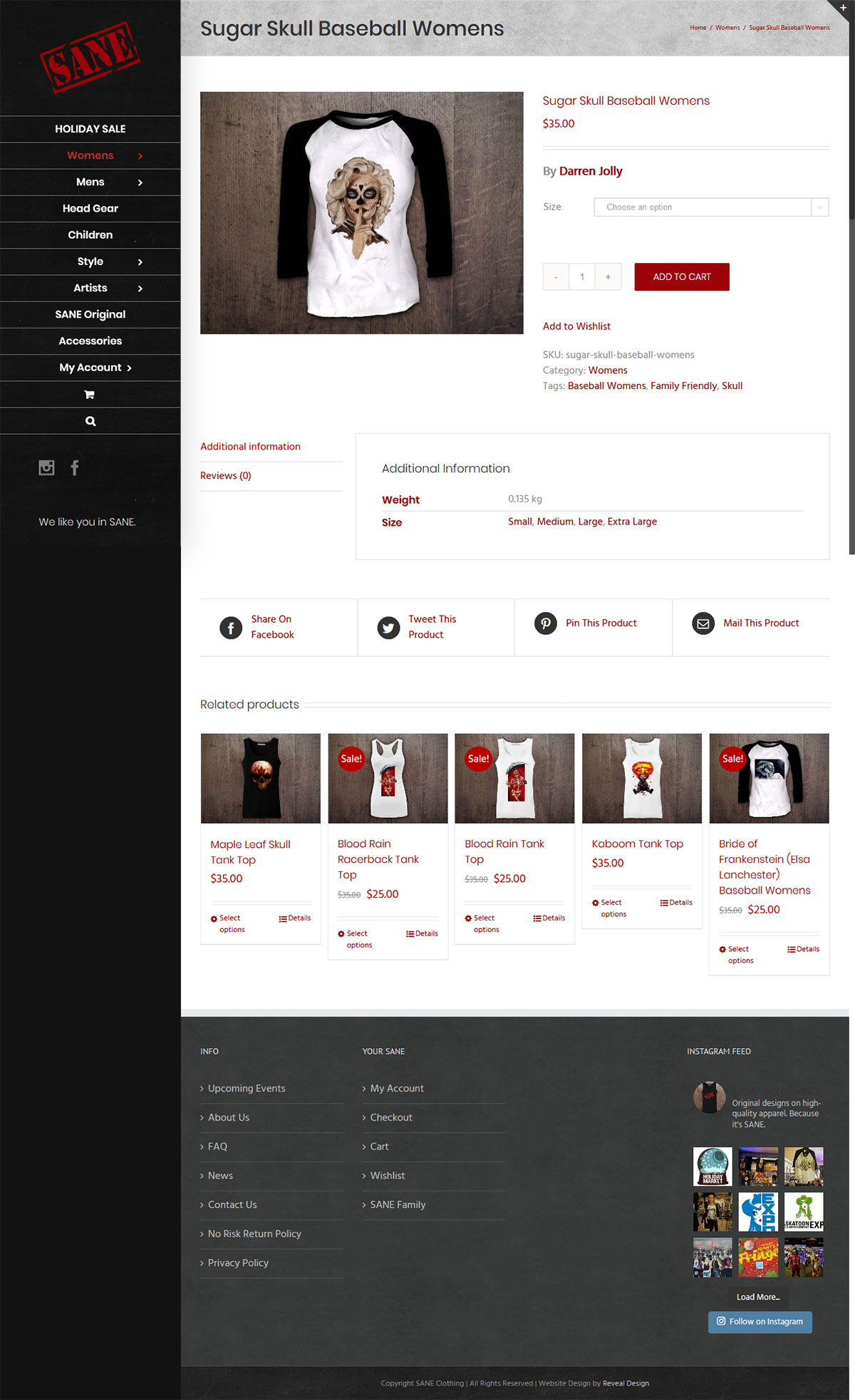 ---
Website – Mobile